During the course of a long term relationship, a lot of men let themselves go, thinking they can get away with doing so, and only realizing that they can't when their girlfriend dumps them.
If you want to know how to get her back, then you need to know how to make yourself more attractive.
Keep reading to learn more.
For some quick and professional advice on getting her back, simply click onto this video.
Smarten Up; Give Yourself A Makeover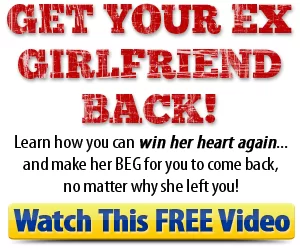 Want to know how to get her back, and more specifically how to get her back after a break up? It might be simpler than you think.
In many cases, especially if you have let yourself go, then a simple makeover will suffice. Have a shave, cut your hair, wear some better clothes and do what it takes to look like the person she fell in love with.
Men often think that their partners will always love them, that the initial attraction is all they need and that love will keep them in the relationship after that. But that's not the case, and it's why so many relationships fall apart.
Think about it for a moment: if your girlfriend changes her appearance, stops taking care of herself and is no longer attractive, you wont be attracted to her anymore. And she thinks the exact same way about you.
Improving Your Looks And Being A Better Person
Of course, sometimes you have changed too much over the years, in which case you need to do a lot more. But we have you covered there as well.
Need a little more information on how to win back her trust and her love? This video should be able to help.
Here's the deal:
Workout: You don't need to turn into a buff bodybuilder, but if you do a little cardio to shed some pounds and some weight lifting to add some muscle, then you will give yourself a leaner and more attractive physique.
Spend More On Your Appearance: Men are often reluctant to spend money on the way they look and scoff at the amount that women spend. But to look great, you need to spend, so don't be scared to splurge a little.
Get Help From A Female Friend: Men don't always know what's best for them and tend to opt for comfort more than style, but women know better. So, ask a female friend or family member to help you find the right outfit and the right look.
Make Her Laugh: You can win the hearts of most girls if you can make them laugh, so this should be your goal when she is near.
Showoff: Making all of these changes is only worthwhile if your ex girlfriend sees them, so don't be afraid to show off, taking pictures and posting them on social media. Don't tag her or send them to her, she will see them eventually.
What If You Don't Feel Up To It?
After a break up, it's natural to feel depressed, especially when you still love that person and when you were with them for a long time. This depression can make it hard to do any of the things mentioned above.
But the trick is to always remind yourself of the end goal, to know that a little hard work and persistence now, will ensure your life is much better in the future.
So, use those memories of her, and think about how much you love her when you're struggling to find the motivation. That should be enough to give you the push you need to proceed.
Be A More Confident And Stronger Person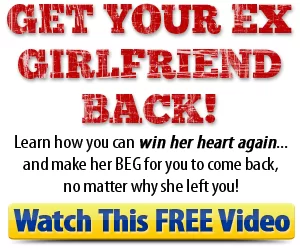 You would be amazed at what a little confidence can do for you. Not only will it help you to get more from life and to enjoy yourself more, but it will make you much more attractive.
That's because woman are naturally attracted to the alpha male, the leader of the pack, someone they think will provide for them and protect them.
That doesn't mean that you should be a macho man, far from it. These days many women are turned off by that, but by all means be strong and confident, as that will send her back into your arms.
So, as soon as you learn to be more in control of your life and your emotions, you'll learn how to get her back for good.
Get Yourself Another Girlfriend To Make Your Ex Jealous
In the eyes of many women, the unattainable is always more attractive, and if you want to know how to get her back after a break up, then you need to find someone else to fill the void that she created when she left you.
So, get yourself another girlfriend and make a point of showing your ex that you are with someone new.
Don't be too obvious about it as you don't want to offend your new girlfriend or come across as sleazy to your ex — posting a few pictures on social media, or changing your relationship status will usually suffice.
Not only will this ensure you are no longer available, which in turn will make your ex jealous, but the fact that you are so attractive to someone else will also make you more attractive to her.
This is usually all it takes when it comes to the question of how to get her back, but you have to tread carefully, and make sure the new relationship is only a brief fling, otherwise you could create more problems for yourself.
CLICK HERE. There are many different techniques and tips out there, and this video, created by dating experts, provides several more of them.
How To Get Her Back For Good
Now that you have her back, you need to keep her, making sure you never ask how to get her back again.
After all, you don't want to go to all of that trouble only to lose her again and have to repeat the process, after which she may have decided that you are simply not meant for each other.
How to get her back for good:
Look After Yourself: Join a gym, stay fit and healthy. Eat right, wear nice clothes and pay attention to the way you look.
Take Her Out: Never give her time to be unhappy in the relationship. Take her places, do things for her and make sure she is always content.
Be Romantic: Forget about asking how to get her back and be the most romantic person you can be, so that you can guarantee to keep her.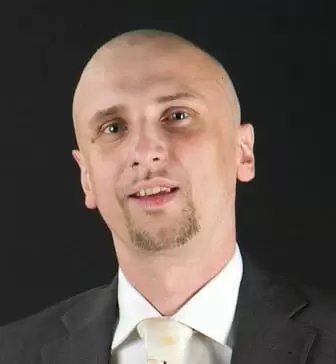 Yes, I like psychlogy. It is my passion for last 10 years. At the end it is all about what makes humans tick.